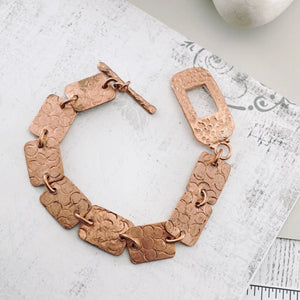 Sometimes copper and just copper is the accent we need for an earthy touch! It can be worn alone or stacked with other bracelets for a fun and playful look.

This bracelet belongs to our Terra Nostra Collection. Inspired by Nature and crafted by hand, each piece reflects a classy style with a bohemian aesthetic. 
Materials: genuine copper.
Size: adjustable 7 to 7-1/2" long